Red Oak Wide Plank Flooring
Oak trees are ubiquitous. In fact, more than half of all hardwood-producing trees in the United States are oaks. With such a plentiful supply, it is no wonder that red oak, along with its sibling white oak, are the most prevalent domestic hardwood flooring choices.
But there's more to that popularity than simple abundance. Red oak is laden with appealing qualities—including its strong aesthetic character, its durability, and its chameleon-like adaptability to virtually any décor. If you are looking for something unique and unusual, look elsewhere. But if you seek a timeless classic, red oak may be just the ticket.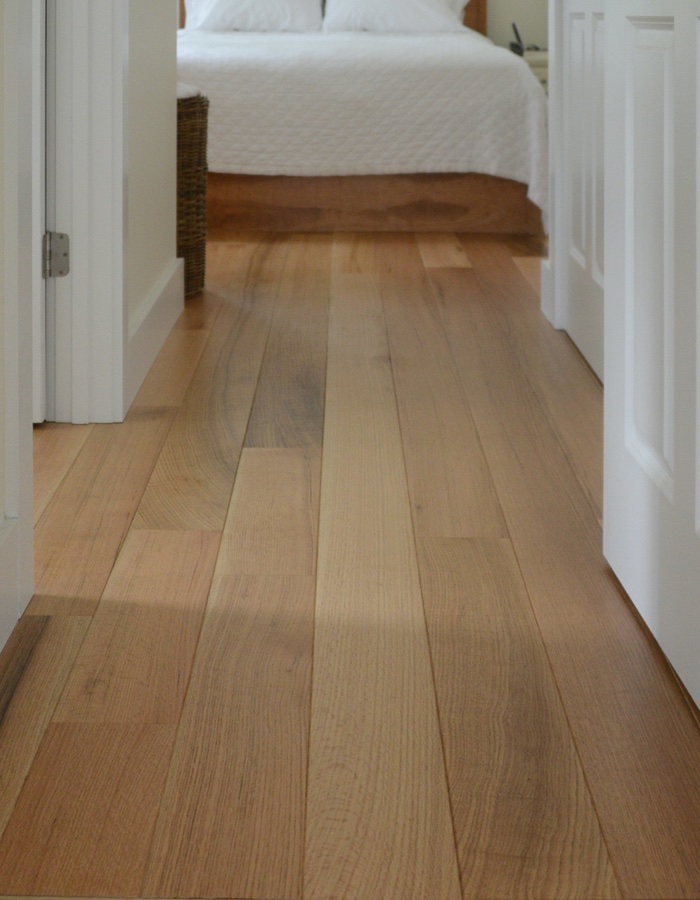 Amazingly, only one out of 10,000 acorns produced by a red oak manages to take root and become a tree of its own. Yet the species does not just survive, it thrives. Red oaks grow in abundance in forests from New England to Mississippi. At maturity, they reach between 80 and 110 feet in height and 3 and 6 feet in diameter. Red oaks produce a relatively hard, strong, and distinctively grained wood that is a favorite of woodworkers who produce cabinetry, furniture, interior trim, veneer, paneling, and of course, flooring. It is also used for coffins, appropriately enough, as many people simply love red oak to death.
Would you like a wide plank Red Oak floor in your home?
Call +1.877.645.4317 to speak with one of our flooring specialists.
Or, simply request a sample or quote.